When flesh feels like wallowing
My flesh feels like wallowing today. When my soul feels like resting and I rest, it's good for me and I'm refreshed. When my flesh feels like wallowing and I wallow, I just want to wallow more.
My back still hurts, and I'm waiting to hear back from several magazines on queries and submitted articles. Nonresponse is heavy:  No news is news. Not to mention that each time I walk by the full-length mirror, my thighs remind me of matured Redwood trees, if a giant took the trees between his fingers and squished them so they were stubby and the leaves and branches fell off. Not a good day for leggings.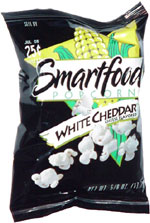 So I feel justified in watching TV while eating the best snack ever manufactured:  White Cheddar Cheese Flavored Popcorn. The bonus? The puppy can follow at my feet, sucking up the overflowing kernels that fall from my clawed fist dusted with cheese flavoring.
I did this for the duration of one episode of Intervention. However, mid-wallow, I realized that my value as a writer doesn't come from the number of articles published or the number of readers who identify with what I write. My value as a writer comes from the gift and passions God has given me, and my identity is through him.
So, I licked cheese powder off of each finger, grabbed a pack of frozen peas for my back and sat down to grace the world with a description of my Sequoia thighs. You're welcome.